AKILÉÏNE® Instant Deodorant Foot Spray 100 ml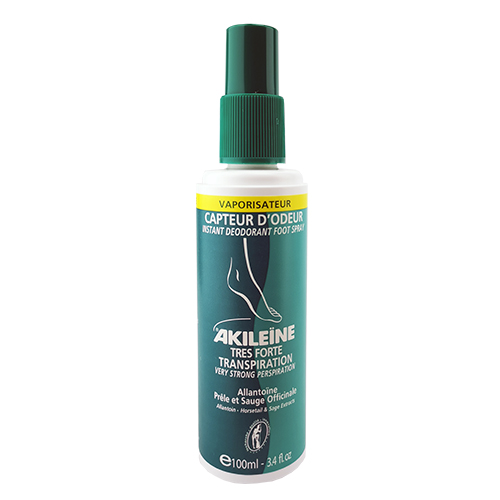 AKILÉÏNE® Instant Deodorant Foot Spray 100 ml
---
Fast delivery. On-screen colors may differ from reality.
Description
AKILEINE Instant Deodorant Foot Spray New Formula: Reduces perspiration, deodorizes and refreshes the feet. Prevents and reduces offensive and disagreeable odours thanks to Complex of Horsetail Extract and Sage Essential Oil. Helps to keep feet dry and fresh all day long.
Indications
Excessive perspiration.
Strong odours.
Instructions for use
Spray on soles of feet and between toes once a day.
Do not apply to damaged skin.
Key ingredients
Allantoin salts
Aluminium chlorohydrate
Complex of horsetail extract and sage essential oil
SymDeo B125
Odour absorber
New scent
---