SHARONELLE® Soft Wax Tea Tree 18 oz *SPECIAL PRICE ON THE PURCHASE OF 24 & MORE*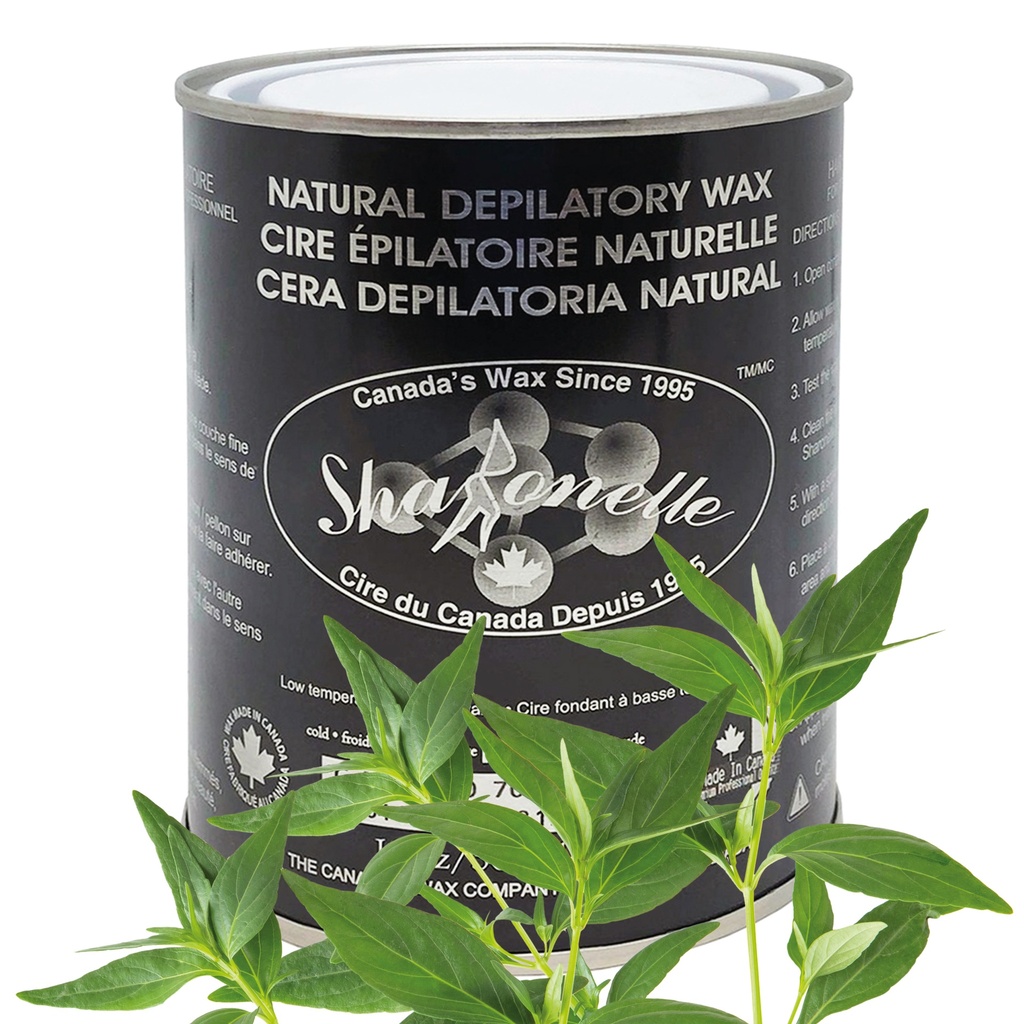 SHARONELLE® Soft Wax Tea Tree 18 oz *SPECIAL PRICE ON THE PURCHASE OF 24 & MORE*
Fast delivery. On-screen colors may differ from reality.
Promotional price with purchase of 24 units

Sharonelle Tea Tree Depilatory Wax
Sharonelle's Tea Tree Oil Depilatory Wax melts at a lower temperature and protects against infection (as a result of the pure Tea Tree oil content).
Size: 500 ml
Skin Type & Condition: For all skin types, especially sensitive skin
Features & Benefits:

Formulated to melt at lower temperature

Extra protection against skin irritation due to its content of Titanium dioxide - an agent of considerable value for burns

Contains natural organic and inorganic substances

Tough to the hair - gentle to the skin

Environmentally safe

Made in Canada
Usage Instructions:
Open container of wax and place in heater

Allow wax to melt completely. Heat to a lukewarm temperature and stir for even consistency

Test the wax for correct temperature

Clean the area to be treated with a pre-wax cleansing gel

Use a spatula to apply a thin layer of wax in the direction of hair growth

Place a cotton/pellon strip on wax covered area and rub firmly in the direction of hair growth

Stretch the skin with one hand and with the other, pull strip in a snappy movement against hair growth

Apply an after wax soothing lotion when treatment is completed
CAUTION: Do not apply wax to pimples, moles, warts, sunburn or inflamed areas
Sharonelle
Sharonelle is a proud Canadian manufacturer of the best depilatory wax with leading competitive prices. They only use high quality organic ingredients such as honey, lavender and tree tea oil to help skin feel smooth and irresistible. While Sharonelle is tough on unwanted hair, they are easy on the skin making it your go-to wax for your spa care needs.



To install this Web App in your iPhone/iPad press
and then Add to Home Screen.