PREempt® Disinfectant Wipes (160) 6"x6.8" (Accel TB)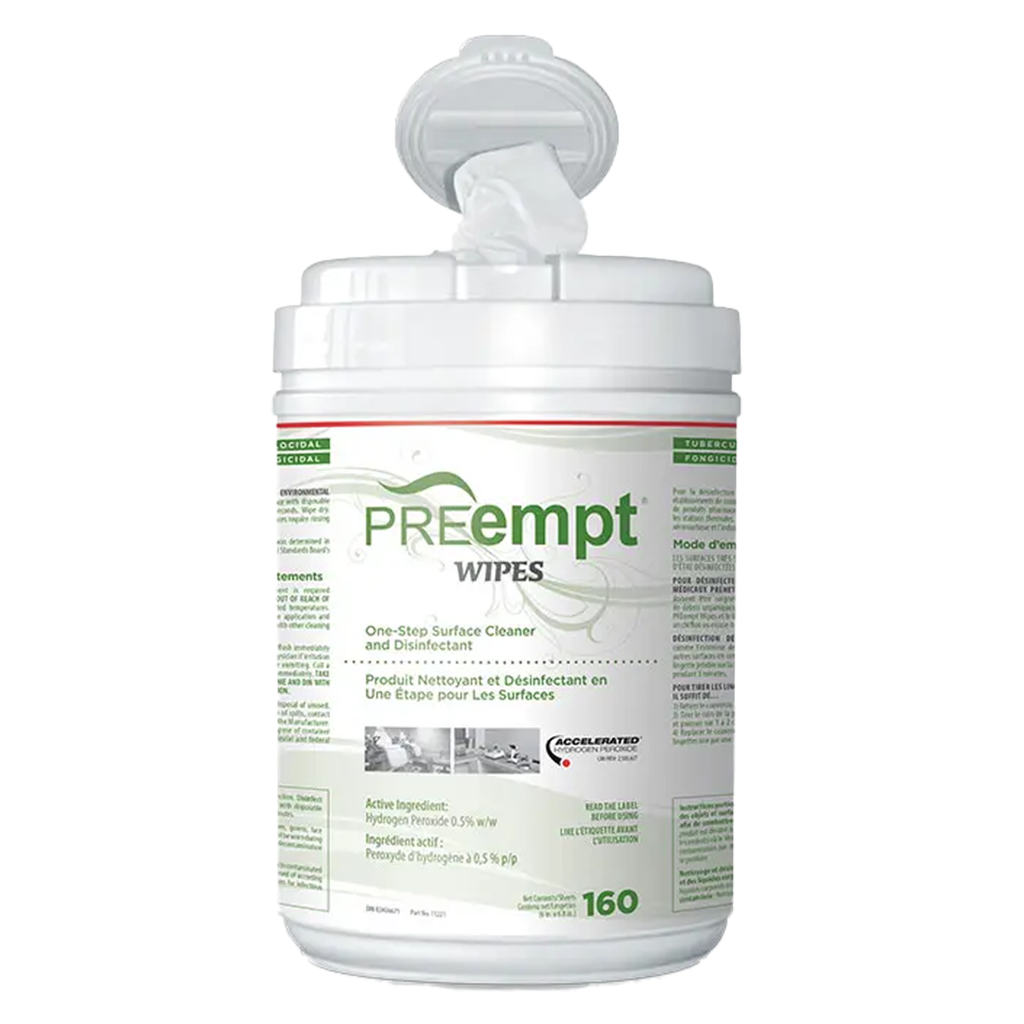 PREempt® Disinfectant Wipes (160) 6"x6.8" (Accel TB)
Fast delivery. On-screen colors may differ from reality.
Surfaces
For Use in Spa & Salon Settings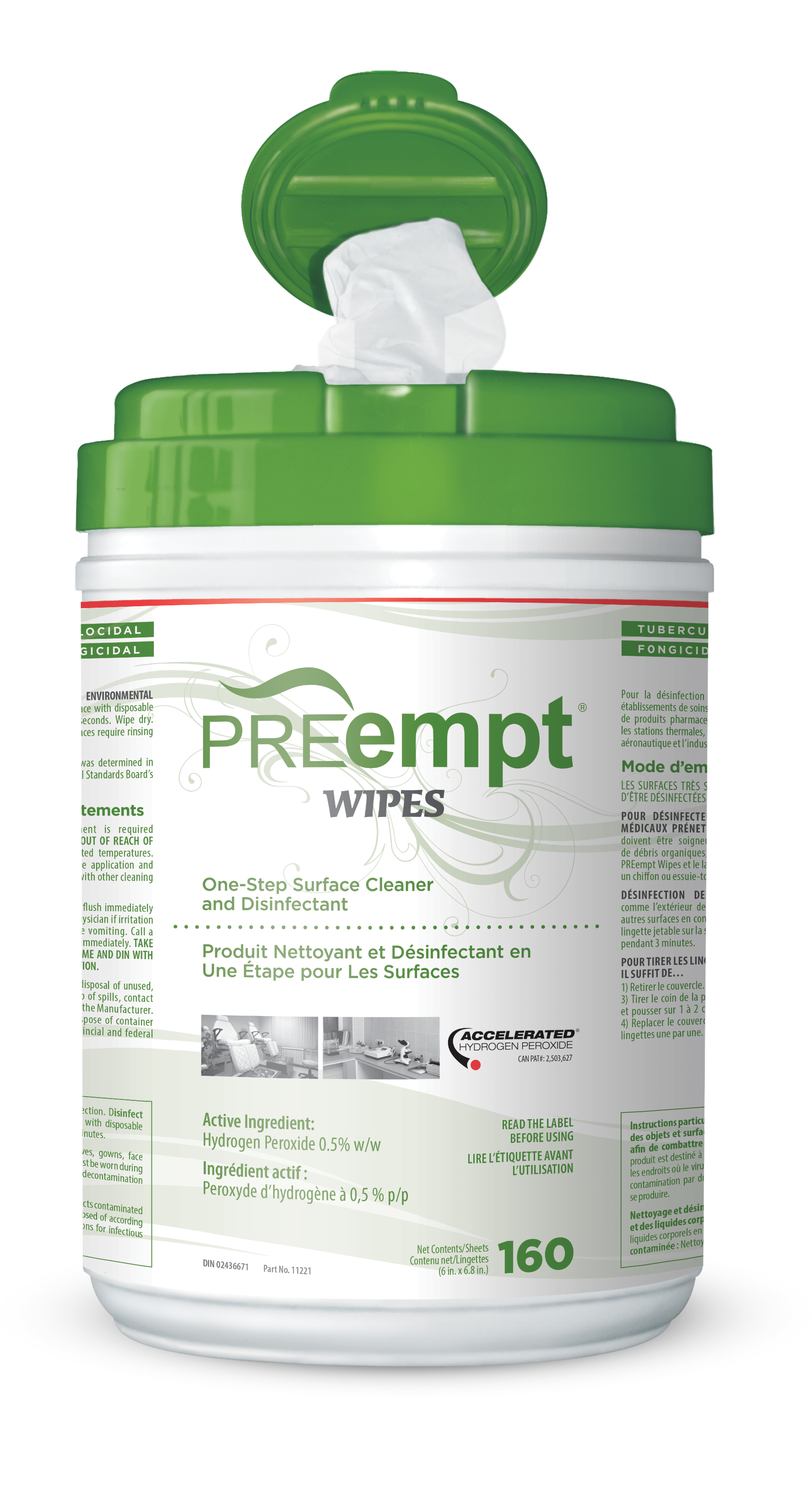 Safer for You, Safer for the Planet, Tough on Germs.
Designed for use on surfaces in Nail Salons, Spas, Esthetic & Massage Therapy Schools and Tattoo Parlors.


PREempt™ Wipes

Disinfection in as little as: 3 MINUTES

Fastest, most environmentally friendly product on the market.
3 MINUTE: Virucide, Bactericide, Tuberculocide and Fungicide
Work Stations
 Work tables
 Chairs
 Pedicure foot stools
 Light Switches
 Magnifying lamps
 Counters used to prepare materials, equipments, or instruments

Cleaning Areas
 Sinks
 Faucets
 Counters
 Cupboard handles
 Door handles
 Closed storage surface

Common Areas
 Reception
 Waiting rooms
 Locker rooms
 Staff rooms
 Bathroom
 

Step 1
Remove any dirt and debris from surface.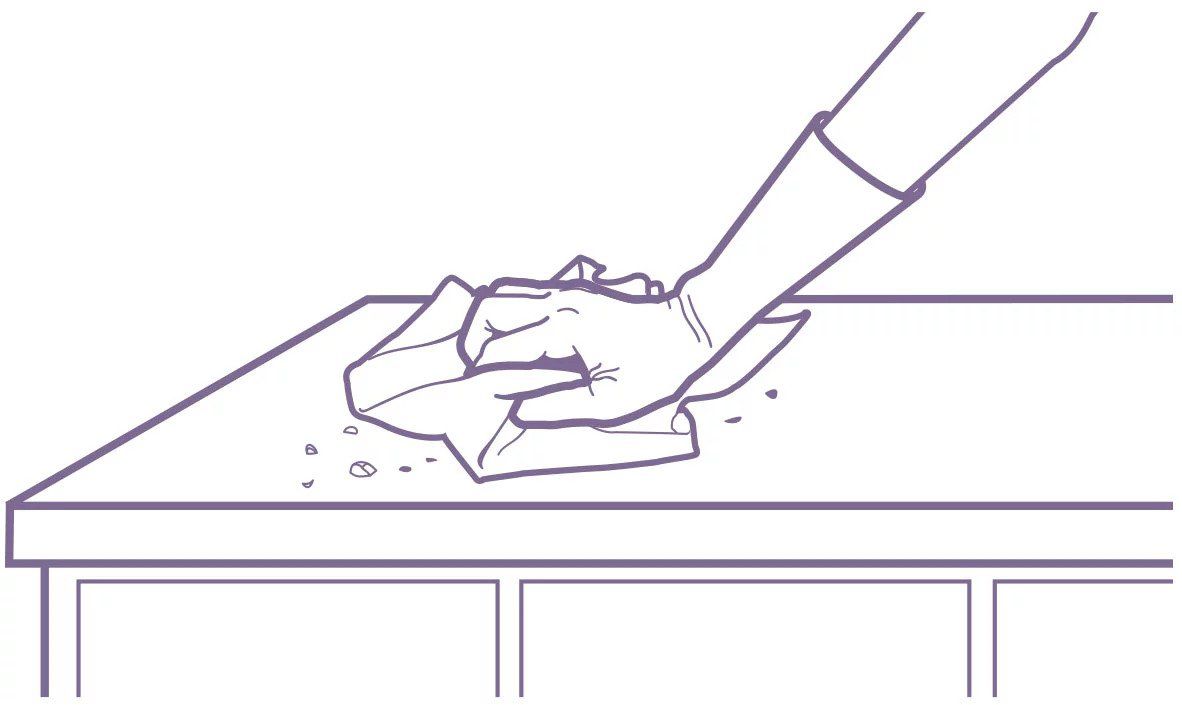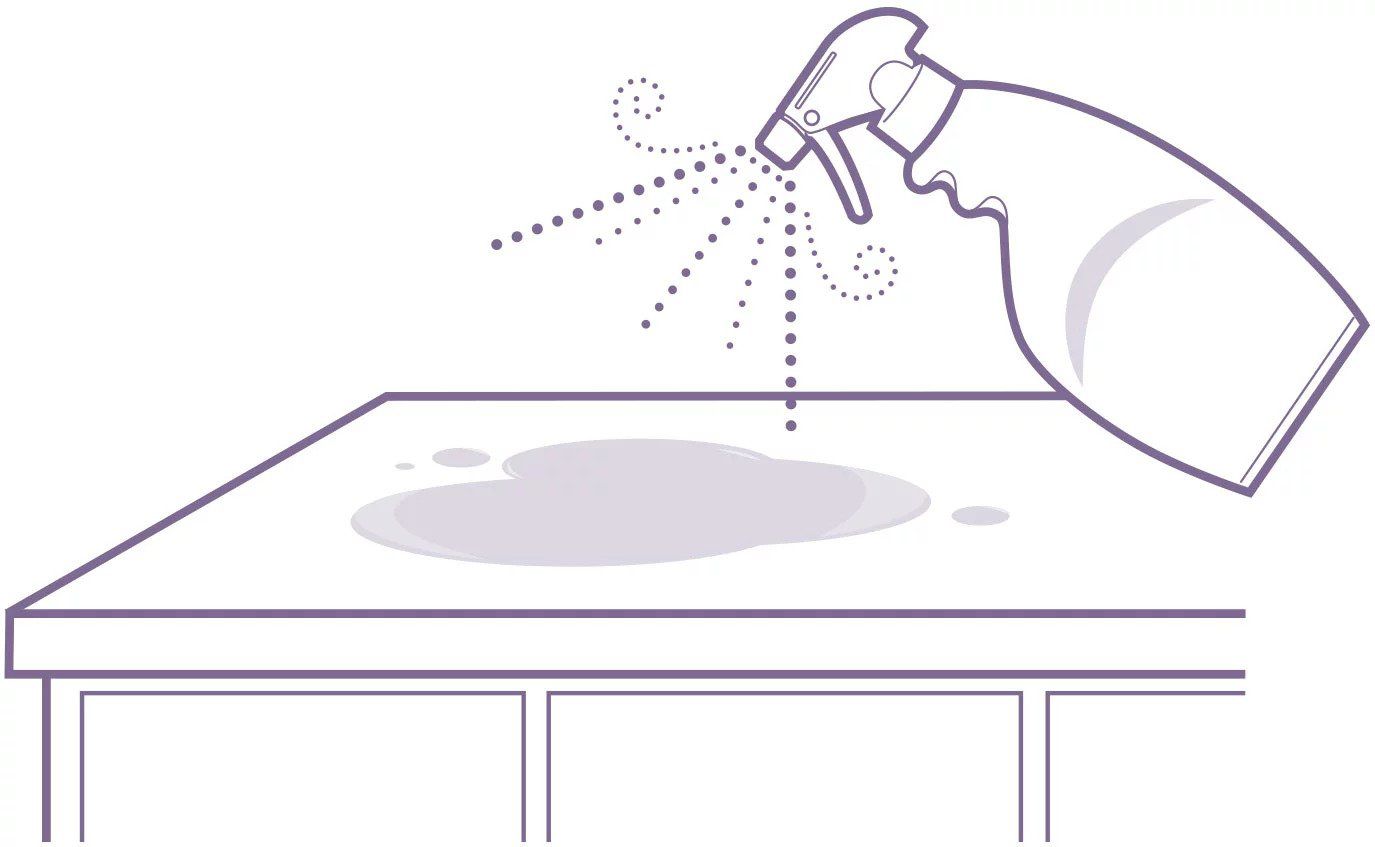 Step 2
Thoroughly wet surface with PREempt™ Wipes.

Step 3
Allow surface to stay wet for 3 minutes.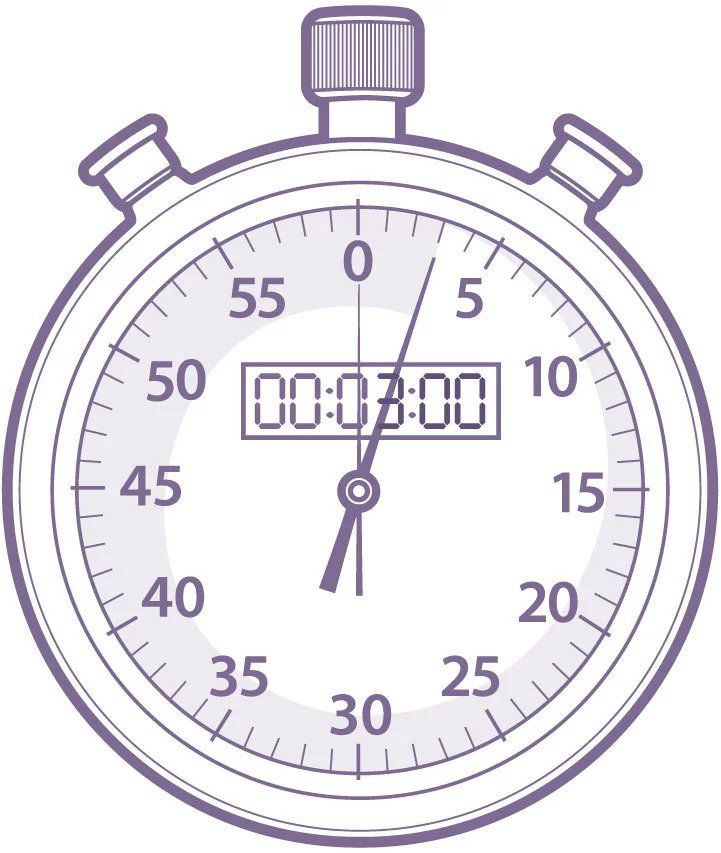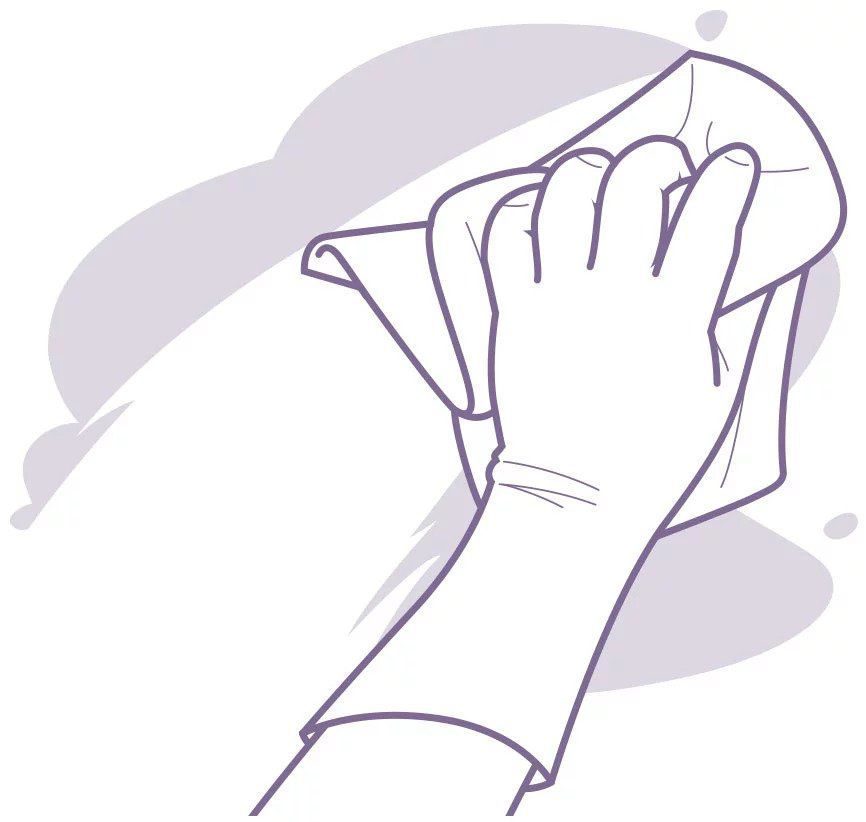 Step 4
Allow surface to air dry or wipe excess solution from surface with a clean cloth after 3 minute contact time has been achieved.


To install this Web App in your iPhone/iPad press
and then Add to Home Screen.