MEDICOM® AssureTouch™ Basics Powder Free Textured Nitrile Gloves - Medium (100) Blue
AFFORDABLE, CHEMO-SAFE PROTECTION

UNE PROTECTION ABORDABLE
TESTÉE POUR LA CHIMIOTHÉRAPIE​



These affordable chemo-tested gloves provide healthcare professionals
with the hand protection they need to prevent exposure and
contamination when handling chemotherapy drugs. High-quality nitrile
won't compromise manual dexterity or tactile sensitivity and textured
fingertips ensure a secure grip, even when wet.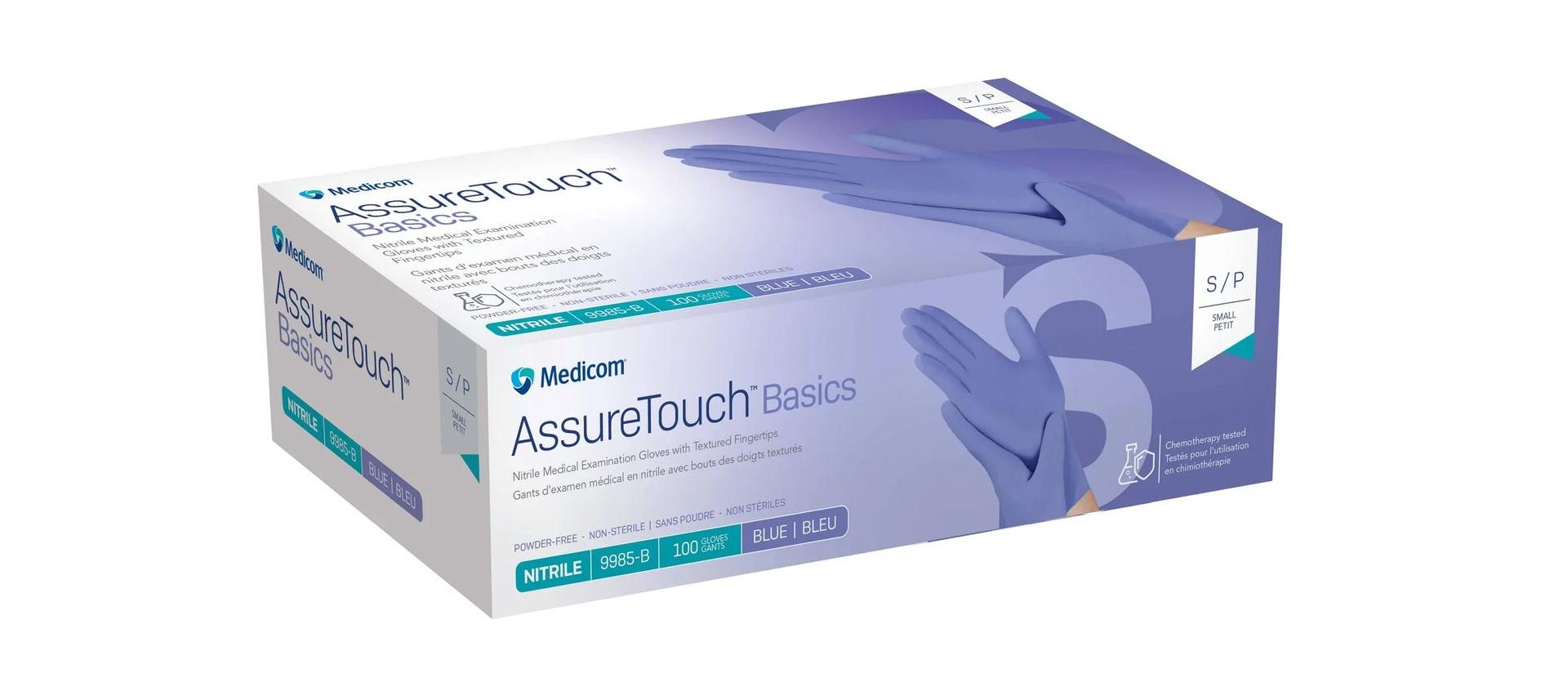 Ces gants abordables testés en chimiothérapie offrent aux professionnels
de la santé la protection dont ils ont besoin lors de la manipulation de
médicaments de chimiothérapie. Le nitrile de haute qualité ne compromet
pas la dextérité manuelle ou la sensibilité tactile. Les bouts de doigts
texturés assurent une prise ferme, même lorsqu'ils sont mouillés.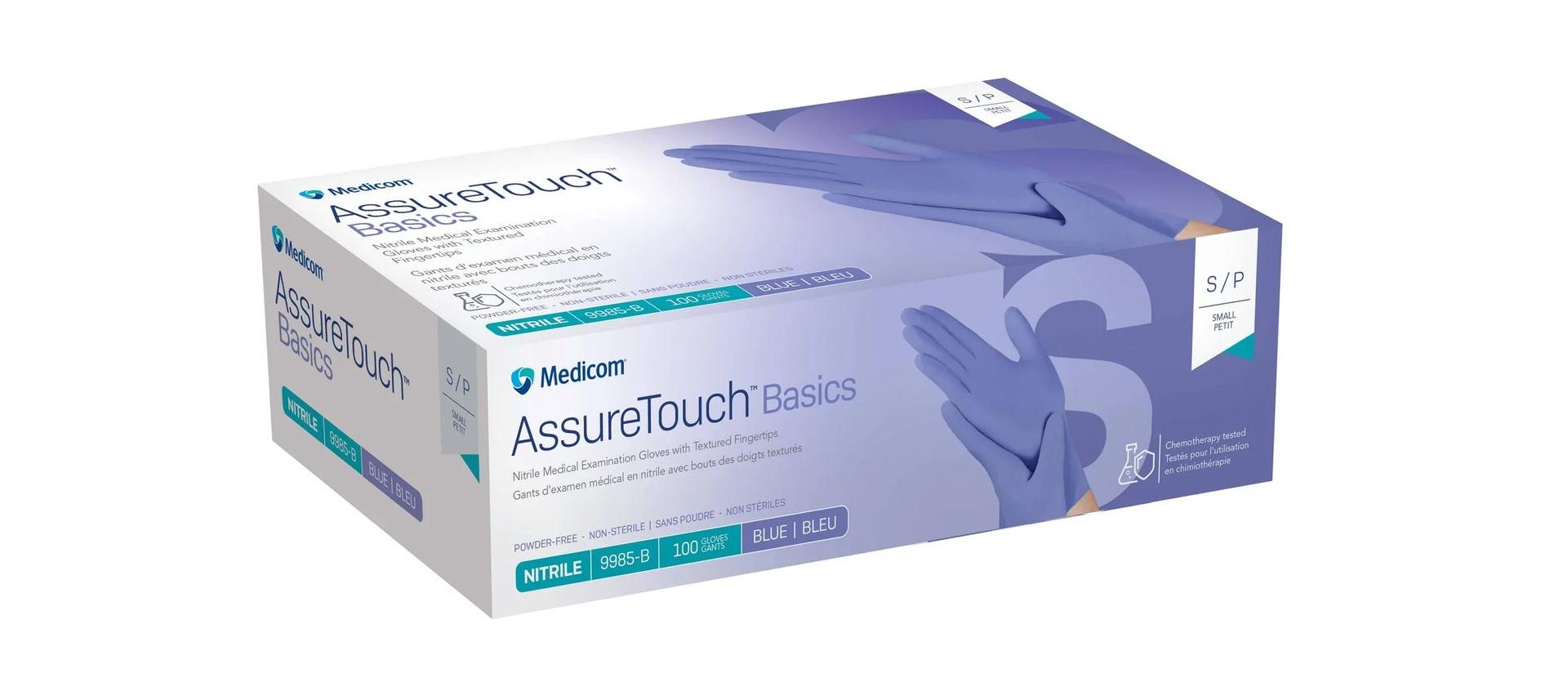 BENEFITS OF NITRILE GLOVES

Comfortable fit
Nitrile gloves conform to hands, providing a snug,
comfortable fit and reducing hand fatigue.

Optimal stretch
Nitrile offers optimal flexibility, making nitrile gloves
ideal for procedures that require manual dexterity.

Latex free
Nitrile gloves are not made with natural rubber latex, so they are
safe for professionals and patients with a latex allergy or sensitivity.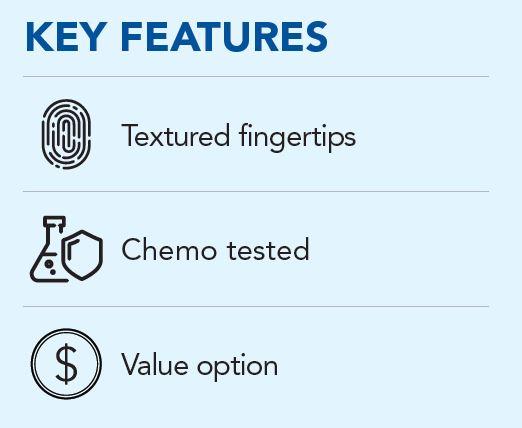 AVANTAGES DES GANTS EN NITRILE


Confortables
Les gants en nitrile s'ajustent aux mains,
permettant ainsi de réduire la fatigue musculaire.

Élasticité
Les gants en nitrile offrent une flexibilité optimale, ce qui les
rend idéals pour les procédures qui nécessitent une dextérité
manuelle.

Sans latex
Fabrication exempte de latex de caoutchouc naturel, donc
sans danger pour les professionnels et les patients allergiques
ou sensibles au latex.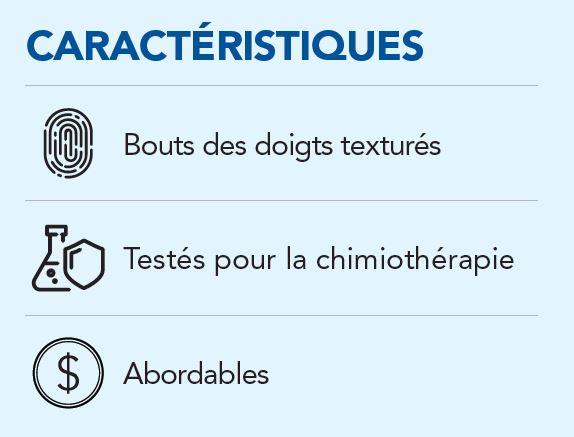 Ensuring healthier lives and a safer world for all
Check out our wide range of Medicom's products!


To install this Web App in your iPhone/iPad press
and then Add to Home Screen.